---
Huron Dental Team
Both Doctors are members of the American Dental Association, Thumb District Dental Society, Michigan Dental Association, and Academy of General Dentistry. They are also participants of charitable dentistry with "Donated Dental Services" and "People's Clinic".
We specialize in all phases of Dental Services, such as restorations, crowns, root canals, restoration of dental implants, cosmetic dentistry, bleaching, veneers, extractions, and partials and dentures.
We are both staffed in Port Huron Hospital to perform dental procedures under general anesthesia, when the need rises. Hospital cases can be managed upon request.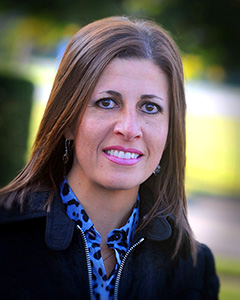 Randa Jundi-Samman, D.M.D.
Dr. Randa Jundi-Samman is a graduate of Tufts University School of Dental Medicine, Boston, Massachusetts, in 1993. She lives in Fort Gratiot, MI with husband Dr. Bashar Samman, cardiologist. They have two children, Shaker and Layla. She has practiced Dentistry at the same place, Huron Dental, since 1994, where she joined the Late Dr. Alister MacKenzie, then and stayed with him till November 2009.
Community Involvement:
Blue Water YMCA, Y Foundation Board member, Board Development committee member
Community Foundation of St Clair County, Board of directors Chair and Executive committee member
Community Foundation of St Clair County, Women's Initiative steering committee, Past Chair
PHASD Endowment Fund, Advisory Board Past Chair
Member of Chamber of Commerce
Member of Economic Development Alliance
Founder of K's for Kids Fun Run
Founder of Fun Fitness Program
Crosstown Showdown Director
Awards:
March of Dimes "Top Prisoner" 2009-2016
Port Huron Schools Community Advocate of the Year 2015
St. Clair County Child Abuse Neglect Council Community Child Advocate of the Year 2017
Blue Water Woman of the Year 2019
Alpha Zeta State Distinguished Service Award 2020
Michigan Dental Association Donated Dental Service Volunteer Dentist Award 2021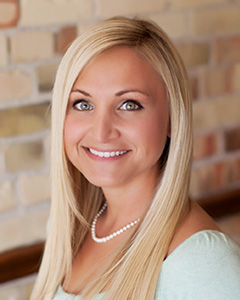 Lindsey J. Adams, D.D.S.
Dr. Lindsey J. Adams joined our practice in 2012, and has been an amazing addition. She is a long- time resident of Port Huron.
After completion of undergraduate studies at Oakland University, Dr. Adams received her Doctorate of Dental Surgery from The University of Detroit Mercy. Dr. Adams also takes many continuing education courses throughout the year, studying a variety of dental subjects.
Dr. Adams met her husband, Kevin, in 2002. Kevin is a life-long resident of Port Huron and is a business owner in the area. They were married August 16, 2008. They have three children, Marissa, Emma, and Jackson. When Dr. Adams isn't working, she enjoys spending time with family and friends, and enjoying the outdoors.
Community Involvement:
Blue Water Young Professionals, past Board member
Community Foundation of St. Clair County:

Women's Initiative steering committee member
Grants Committee

March of Dimes Jail and Bail
Member of Economic Development Alliance
Member of Chamber of Commerce
McLaren Port Huron Hospital Board member
Jean
Graduate of Delta College, Bay City Michigan, 1982
Started working at Huron Dental in 1982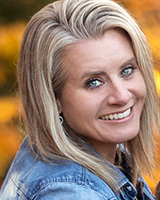 Kristy
Graduate of Baker College, Port Huron, MI in 2002
Started working as a hygienist in 2003
Kristy owns her own photography business, and is a mother of three beautiful children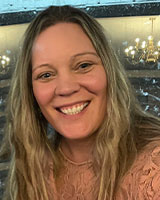 Tammi
Graduate of Baker College, Port Huron, Michigan, 2010
Started working at Huron Dental in 2007 as a Clinical Coordinator, and a Hygienist since 2010
Tammi is busy raising her five beautiful kids with her husband Trevor
Katrina (2021) • Taylor (2016) • Danielle (2008)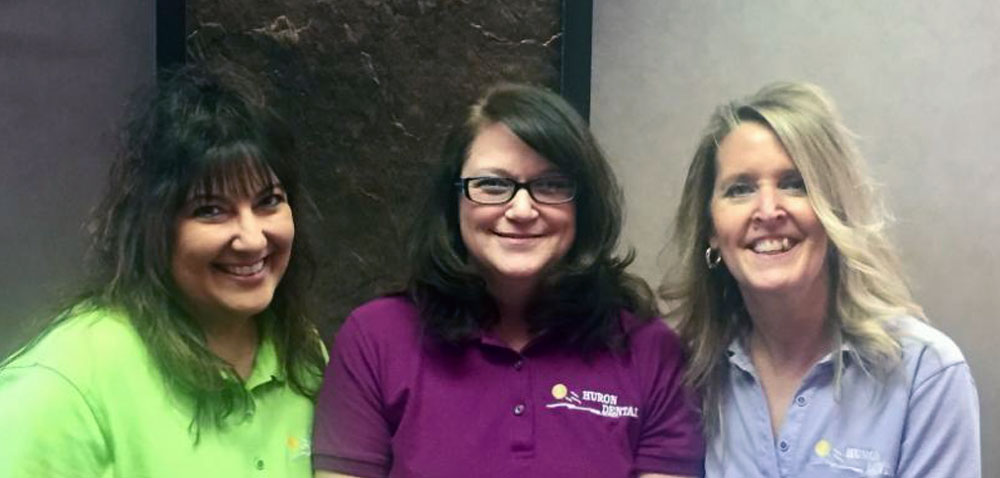 Dawn (1997) • Jody (2001) • Tracey (1992)